Travel Costs for EPT Grand Final Madrid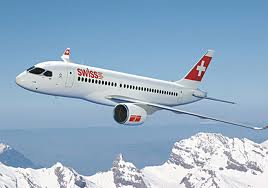 It's been a few days since I posted my disbelief that PokerStars would honor the won EPT packages, but I have been assured by a PokerStars Online Pro Challenger that EPT Grand Final in Madrid will take place as planned. Additionally, many twoplustwo.com posters have verified the same, after contacting with PokerStars stuff so I went on and booked my flight to Spain. I'll be travelling with Swiss Air, although Alitalia was also a reasonable and cheaper alternative but some friends of mine had issues with their luggage. I've picked Swiss Air due to the fact I will be arriving in Madrid early in the morning and leaving late in night.
The flight cost for the travel from Greece to Madrid and back is calculated close to EUR500 for me and the wife. Alitalia charged EUR450 for the same flight plan. Lufthansa, Aegean Airlines and Olympic Air were a bit more expensive, given the fact I had to arrive first in Athens but their travel times weren't that suitable either. Now we will be landing in Madrid after a 5-hours flight with transit in Zurich.
Further travel costs include the taxi drive from the Barajas airport of Madrid, which is expected to be close to EUR60 total for the arrival and departure day. Other than that and if everything goes to plan the travel costs won't include anything more. Since PokerStars have promised bus shuttles every 15 minutes driving the European Poker Tour players back and forth to their hotels for free, travel expenses will most probably be restricted to food and subway transportation for sightseeing.
So, if you happen to be in Spain while EPT Grand Final is on, drop me a line!