Contacted to Buy Tennis Betting System for EUR5,000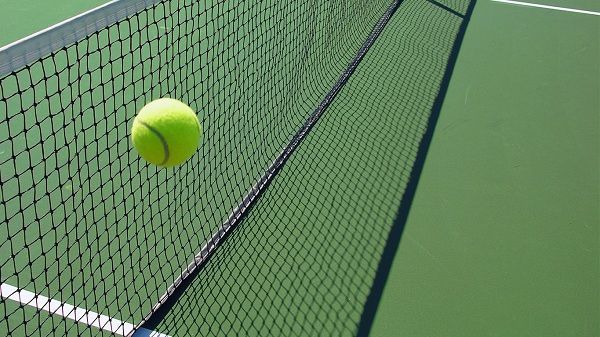 A Betfair bettor selling a tennis betting system contacted me in 2009. EUR5,000 was the initial price to buy the sports betting system from him but eventually the deal came down to EUR750 upfront payment and EUR750 more if the betting system made me at least EUR2,000. In the end the deal was off and I never got a hold of any part of the tennis system other than a couple of screen shots. I don't know what happened to the system's seller, who at one point managed to find an investor who was proven rather untrustworthy. Here's the brief story of the emails we exchanged.
The seller introduced to me as a Master student in Financial Economics doing his thesis on analyzing in-play tennis betting market. He claimed he spent a lot of time on determining fair value odds using data from Wimbledon 2007 and 2008 tennis games. His model was based in Excel and the only inputs that needed updating during the tennis game in question was the score line. Doing so the model automatically would calculate the fair odds – theoretically true probability in other words – and I should be looking to value bet any odds the market offered. Trading was an option but also letting the bet run would be proven profitable according to the seller. He was looking to sell the tennis betting system to just one person for EUR5,000.
Obviously I had my doubts.
I am constantly contacted by people who are interested in selling me their bullet-proof betting systems. I went on and asked a couple of questions in my next email, regarding maximum drawdown and ROI of the system, backtesting possibility, forward testing results, whether it was a black box or I got to see the formulas inside the Excel spreadsheet and so on. He replied making it clear all information and data of the betting system was accessible, no black box. He explained to me how he had backtested the system and even how he was placing small bets according to the system and showing a profit. The screen shot of the betting results was very promising with small fluctuations around the expected value (EV) of the bets.

Having been a bit busy the following week I did not reply to that lengthy email and the seller came back at me. Interestingly enough he had lowered his selling price of the tennis betting system to EUR1,500 after "discussing with some friends who found the price ridiculously high". He also had thought of creating a subscription service in order to better monetize the tennis betting model, but he was running short of time and firmly believed selling it would be his best option. I then contact him informing that another option would be to pay EUR500 upfront and a thousand more when the system was proven profitable by winning at least EUR2,000. He replied within a day suggesting EUR750 upfront payment and EUR750 in the event of me winning couple of thousands euros. He suggested using Neteller for the money transaction. Due to having holidays at my country during that time, I asked for some time to think about it.
2 weeks later the tennis betting system's seller let me know that he had found a buyer and had completed the transaction of EUR5,000! I congratulated him for the sell, but 2 months later I had again news from him! The investor turned out an untrustworthy buyer, since he had paid just EUR1,500, promising he would deliver rest of the funds after testing the system. No word from him led the seller to get back to me, claiming that the tennis system was once again available and the buyer didn't have exclusive rights, as they were dishonest. This time he asked for EUR1,500 upfront and pleaded not to disclose any information about the system in my blog. Well, sharing information I would have paid EUR1,500 for isn't something I usually do! He also urged me to reply soon as Wimbledon tennis tournament was about to start and would be a perfect opportunity to make money using the tennis betting system.
I once again didn't reply and his next email informed of a value bet his betting system had calculated at that time. In all honesty I backed that betting tip @2.60 and watched the odds shortening @2.20 before the game even started! However I wouldn't base a EUR1,500 decision on a single bet, no matter the impressive result. The next day I got what turned out to be his last email. He was not looking to sell the system, rather mentioned how he used the betting tip and let his bet run till the end.
I have not heard of the seller since then. Perhaps if he is around here and reads this post, he will drop me a line and let me know how he is doing.