Greek Online Gambling law imposes Tax on Gambling Winnings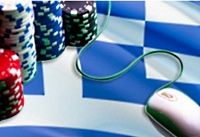 Internet gambling in Greece is expected to change dramatically on December 5, when the legislation about online gambling comes into effect, according to officials' announcement. The Greek law will impose a tax on gambling winnings that come from either online betting or online poker, while 30% taxation on betting sites' gross profits is also scheduled. Online gambling sites will have to either buy a license that will automatically require them to pay taxes retrospectively for profits made in 2010 and 2011, or terminate their operation for Greek residents. In the meantime Greeks will see their gambling profits shrink, as they will be charged 10% tax on their gambling winnings, both offline and online.
10% tax on gambling winnings
The 10% tax on gambling winnings will be applied on every single sports bet and on payout of a poker tournament. Is the taxation going to affect a winning betting strategy? Of course!
Say a profitable online betting system has a Return-on-investment (ROI) of 5%. For simplification reasons, I assume the system predicts 52.5% correctly the outcome of a sports event that pays 1 to 1 (even odds). Thus each of the 525 bets will win one unit, while 475 losing bets will cost one unit as well. The total winnings come down to 50 units of 1,000 total wagered units.
By imposing the 10% tax on gambling winnings, the correctly predicted 525 bets will now result to 472.5 units profit, therefore the betting system is no longer a winning system!
Things will be even worse for higher average odds! For example, my online betting system's strike rate is 21% on average odds of 5.00. Again, my system's ROI is 5%. However, this time my ROI after tax will decrease to minus 3% after the taxation of the winnings! 210 winning bets will pay out 756 units instead of 840 before tax, so by taking 790 losing bets into account, it won't be profitable to bet on long shots!
Gambling tax on poker tournament winnings
Usually a good poker player's ROI in online poker tournaments is close to 100% and the In-the-money (ITM) percentage is almost 20%. Yet, I'll assume of a poker player having a 50% ROI and 20% ITM%. They buy into 1,000 tournaments for $10 each, resulting to $5,000 total winnings. They have lost $8,000 when they didn't cash out in 800 tournaments, but won $15,000 in the rest. 10% tax on those gambling winnings will cut down their ROI from 50% to 35%, since $1,500 will automatically be deducted from their winnings! The tax on gambling winnings will now cost 30% of their net profit!
The Greek gambling community is quite upset by the recent announcements regarding the taxation of online gambling. The same taxes will also apply when gambling at the local bet shops of OPAP SA, the company that has the gaming monopoly in Greece. Government launched the sale of almost all of its 34% stake in OPAP, attracting 8 offers in total on Friday, as part of the conditions of Greece's bailout. The new tax on gambling winnings is said to reduce OPAP's EBIDTA earnings significantly from €730m (2011) to projected €200m (2013), as more Greeks will quit gambling when they realize they lose money quicker by betting in the same way as before!