Online Gambling in Europe: Where to relocate
What goes on with online gambling in Europe? Thinking of relocating in Europe to carry on your online gambling activities? I am sure the gambling map of GamblingCompliance will come in handy before you decide what country you are moving in. The map shows the European countries where internet gambling is either regulated or prohibited as of 2011. Western Europe seems to welcome online gamblers at first glance.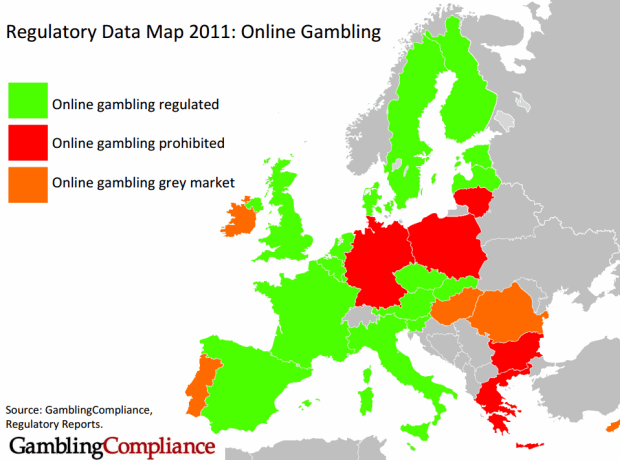 According to the study, European countries have begun regulating the online gambling market during the past few years and the map is continuously redrawn. During 2011 the following countries regulated the internet gambling market, began discussions or passed legislation.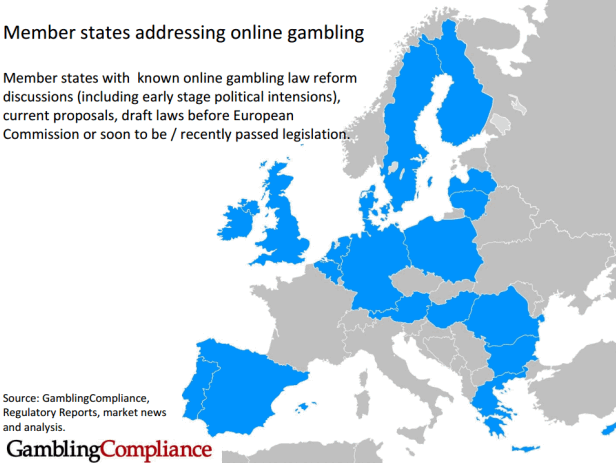 This continuous regulation of online gambling has led to the 2012 map of Europe's internet gambling market that is published in another GamblingCompliance's study. The map confirms that UK is the only European country to offer an open gambling market, while most of the countries require online bookmakers and online casinos to acquire a local license.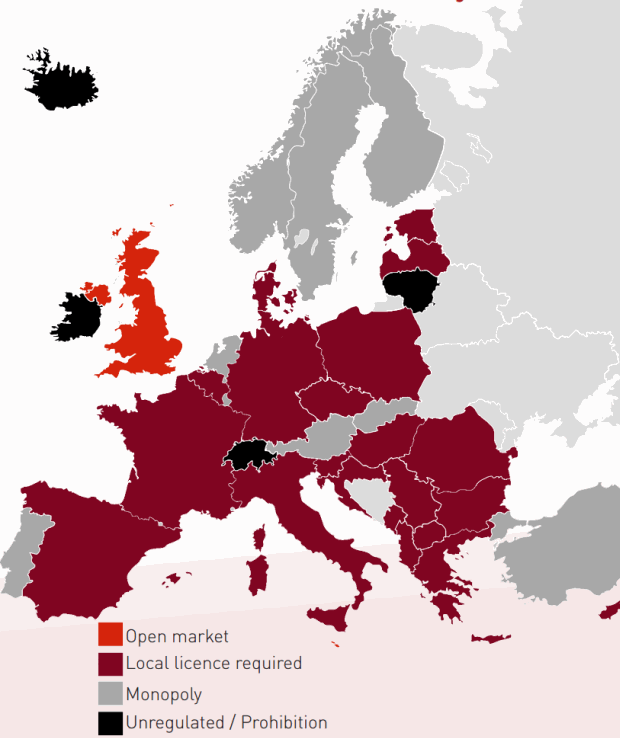 European countries seem to adopt the Italian model of regulating the online gaming market. Italy, the pioneer of ring-fenced markets, has greatly influenced other countries to impose website or/and payment restrictions to their residents, who are blocked from accessing unlicensed gambling operators. Although the study does mention that website and payment blocking can be circumvented, the experience coming from the ring-fenced markets suggests that these methods inform customers whether a website is legal or illegal in their jurisdiction and differentiate legal and illegal offers. At the same time, regarding gambling tax UK announced a shift from point of origin to point of consumption regulation, so that the betting duty would be payable wherever the gambling operator is located.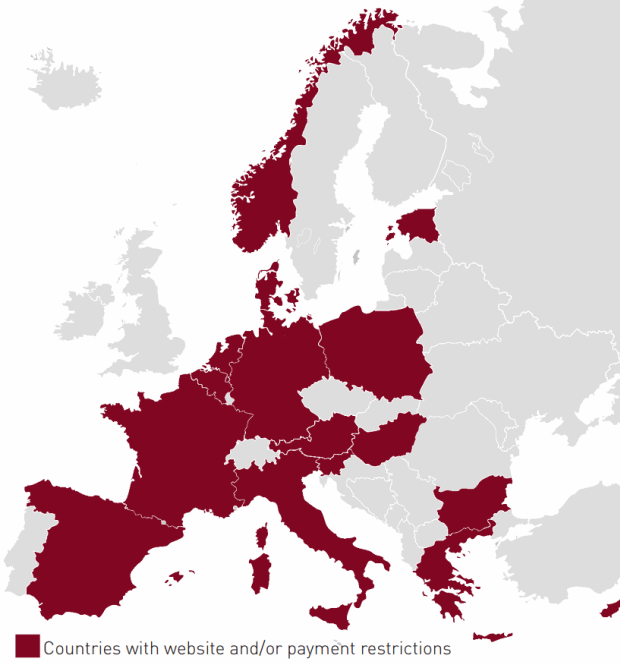 Drawing of the map of online gambling in Europe is far from finished. With plenty of countries still in the process of regulating the online gambling market, we should expect a redraw of the map by the end of 2013. Meanwhile, a couple of US states (Delaware, Nevada and possibly New Jersey) have legalized online gambling lately and most probably it would be the time to begin drawing the US map of internet gambling as well!