Building a Bankroll Fast with Free Bets
Free bets can help beginners build their bankroll as long as they are disciplined enough to stick to their betting system and don't rush to clear the bonus.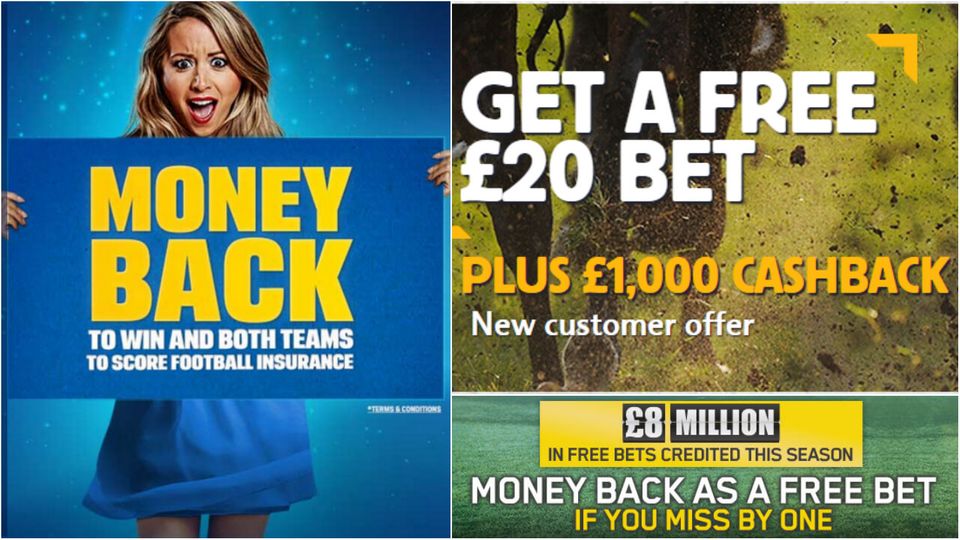 You are about to embark on your journey to the fascinating world of online football betting. You are feeling enthusiastic. You are excited about the prospects. You are confident. But you are also under-bankrolled. Can the bookmakers' free bets help you build your betting bankroll quicker?
Often, newcomers in the football betting community underestimate the value of their bankroll's size. They think that all it takes to beat the bookies is good predictions. Although small capital doesn't rule out their success, it leads to catastrophic risk management. And that is the main reason for their imminent failure.
In general, football bettors should not risk more than two percent of their bankroll. Surely, that sounds too small when your available funds are £100. Yet, it's a simple strategy to keep the risk under control.
Now, say that for every £100 you deposited in your betting account, you get another hundred. You effectively doubled up your bankroll at no cost, thanks to the free bets.
Is that so?
How free bets work alongside your betting system
iGaming operators often run marketing campaigns that include free football bets for new customers. This means that punters can get £50 to £1,000 for free, depending on their first deposit. The bonus size of the free sports bets varies, so I'd recommend comparing them at this soccer site.
The catch is that they need to bet enough times before they are eligible for the free bets. But that's not really a catch if gamblers are already betting according to a plan.
Let's see why.
Assuming you deposited £100, you should be risking £2 per bet. Also assuming you have an edge and your strategy is profitable, you expect to make about 10p per selection. Yes, that does sound minuscule, but everything is relative. If you were starting out with a bankroll of £10,000 and risked £200 each time, you'd make £10 per bet. And while £10 sound a lot now for you, it won't when you have a 10-grand bankroll.
Back to the main discussion, you need to bet five times your first deposit before the free bets are released to your account. That would be £500 in total bets or 250 football bets following our plan. The actual figure varies among football bookmakers; that's why you should always read the terms and conditions carefully.
By the time you'd have bet 250 times (£2 each), you should have made £25! That is a 25% increase of your bankroll!
With the addition of the free bet, your bankroll now stands at £225. That's effectively a 125% increase! But even if the variance wasn't kind to you and you are break even after 250 bets, you still get to keep the free bet bonus of £100. Now, you can double your stakes and make 20p per selection (assuming a 5% edge), without depositing more.
Final tips to get the most out of the free bets
The point isn't how much money you can make in football betting, rather than showing the advantage of the free football bets that online bookmakers are offering. Stay disciplined, stick to your football betting strategy and don't rush to clear the bonus. As a last word of advice, do your research on free bets. You might be surprised how quickly you can have your bankroll doubled up!