The Virtual Reality of Bitcoin Casinos
When it comes to Bitcoin and bitcoin casinos, remember: money is real even though betting might seem taken out of a virtual world.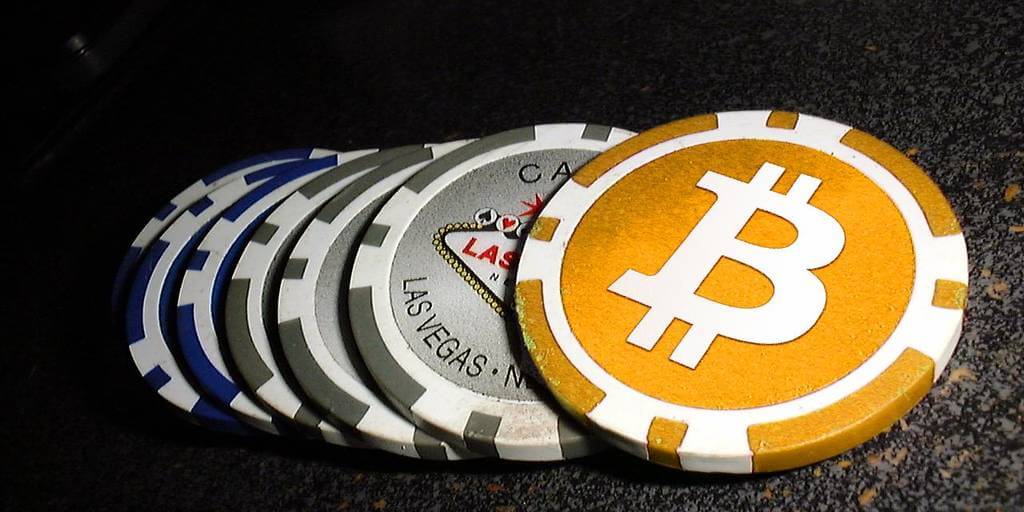 Even though I follow the evolution of Bitcoin and the relevant news since its valuation reached $100, it is the first time I get really involved in bitcoin casinos. Recently, I discussed a number of issues regarding bitcoin startups from the perspective of an entrepreneur and trader, but I have never touched the subject of bitcoin casinos in detail. Well, that time has come for one simple reason: casinos operating with bitcoins are no different to any other "regular" casino. Therefore, gaming operators are more than happy to add bitcoin casinos on their options. And as I am already considered… a gambling expert, it makes sense that I also write about this specific type of online gambling.
Bitcoin casinos feature some of the well-known games you might find entering your favorite casino or visiting one of the numerous casinos operating online, including roulettes, card games and slot machines. This month, a lucky player at BitStarz hit a jackpot when they placed 200 euro worth of bitcoins on a slot machine earning more than 50.000 euros.
Hold on a moment…
Again, we talk euros. What happened to bitcoins?
The truth is that the player won bitcoins, since the moment players deposit funds to the bitcoin casino, money is automatically converted into bitcoins. Besides, how impressive this would be, if instead of euro you read on the headlines that a player won 200BTC, or 200 Bitcoins in the best case, corresponding to the current cryptocurrency's exchange rate? On that account, when we refer to bitcoins we usually mention the real value in another commonly used currency for comparison's reasons. I suppose this practice is going to remain standard in many years to come.
Therefore, if at the end of the day we still talk of euros, dollars and pounds in our gambling activities…
Why would a gambler prefer bitcoin casinos?
B for Bitcoin
Appearing as a modern tool of rebellion, Bitcoin was designed to confront banksters and the global financial lobbies. Mimicking the methods of undercover freedom fighters, Bitcoin will always rely on anonymity, same as the leading character in V for Vendetta. This discretion and anonymity is fascinating to bitcoin gamblers as they can enjoy additional benefits because of it.
Most importantly, players often do not need to provide any identification whatsoever when they sign in for the first time. In a number of cases, an email address linked to the bitcoins bought/kept by the players in a Bitcoin wallet will suffice.
On the other hand, anonymity gives a headache to the regulators and gaming commissions, responsible for supervising and monitoring online gambling. Without any access to the clients' database, authorities cannot verify whether the services of the casino are provided to foreign nationals, who are not entitled to participate in such online gambling. Let us not forget that online casinos are often based in tax-free heavens, a fact that shadows completely the scenery when combined with the anonymity of the players! In other words, bypassing the law becomes much easier. For instance, bitcoin casinos supposedly come as an alternative for US players who are banned from online poker.
Moreover, using bitcoins during deposits, withdrawals or any other transaction taking place in the bitcoin casino incurs insignificant or even zero charges. Compare that with the commissions and fees the players have to bear when they use credit/debit cards or bank transfers and you get the idea why Bitcoin wins more and more ground among gamblers.
You need more proof? Just check the revenues of SatoshiDice when the bitcoin casino first started its operation. The volume of daily transactions increased 5-fold when that bitcoin casino launched! I guess that proves the popularity that online gambling enjoys.
Of course, at the same time anonymity nourishes suspicion and doubt among the casino players. "How sure can I be about my money?" Is it safe to entrust my funds on a company that seems impossible to be subject to any control, not to mention persecution? Can I sleep at night without any concern knowing that authorities targeting such companies may shut down bitcoin gaming operators from one day to the other? Besides, the gambling industry's leaders  appear reluctant so far to adopt bitcoins as a payment method. They obviously have good reasons for that decision.
Meanwhile, in an attempt to attract a wider clientele, bitcoin casinos differentiated away from the traditional games by introducing virtual sports. For example, BetCoin introduced virtual events. Players can now bet on virtual horse and dog racing, tennis, and football. That's just four of the virtual sports offered to the bitcoin community, provided they prefer the virtual world instead of the real thing! Not a bad idea for those moments we feel we absolutely have to try our luck while no game is scheduled.
They are dubbed "virtual sports on demand," a descriptive term which, in my opinion, is very accurate. This is how they satisfy the "demand" of the player to bet on a game "here and now."
Hence, if you are a casino lover don't be afraid to try one operating with bitcoins! For instance, why don't you play with bitcoins at CoinRoyale.com? The bitcoin casino will likely introduce you to the world of cryptocurrencies and you may even forget that the games involve real money. Chances are that you will also bet on virtual games launched just for you! From time to time, make sure you are not living in a virtual reality and remember that you are risking your hard-earned money…