NBA Picks: Can underdogs score a surprise win on Christmas day?
NBA games on Christmas day feature five big favorites. Will all of them prove the markets correct or are underdogs such as LA Lakers up for a surprise win?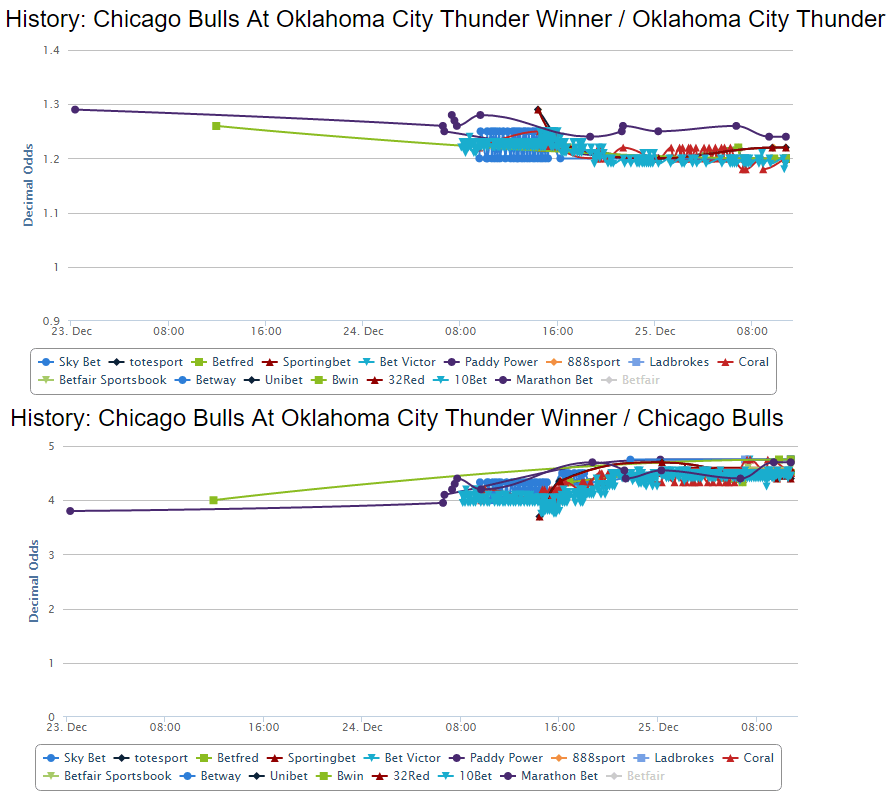 Five NBA games take place on Christmas day, but only two are worth mentioning regarding the betting trends. We had to wait until Friday to spot any notable movement of NBA odds, but hopefully, they will be enough.
Chicago Bulls v Oklahoma City Thunder: A noteworthy betting trend
The betting trend that stands out on Christmas' NBA games is undoubtedly the declining odds of Oklahoma City Thunder. Paddy Power were the first to accept bets at 1.29 for the home win. Bwin followed with notably lower odds (1.26) and on Thursday the remaining sportsbooks allowed betting on this game. Some imitated Paddy Power's moneyline, but they all were forced to decrease their home odds in the evening down to 1.20! At this time, Marathonbet offers the highest odds available at 1.24.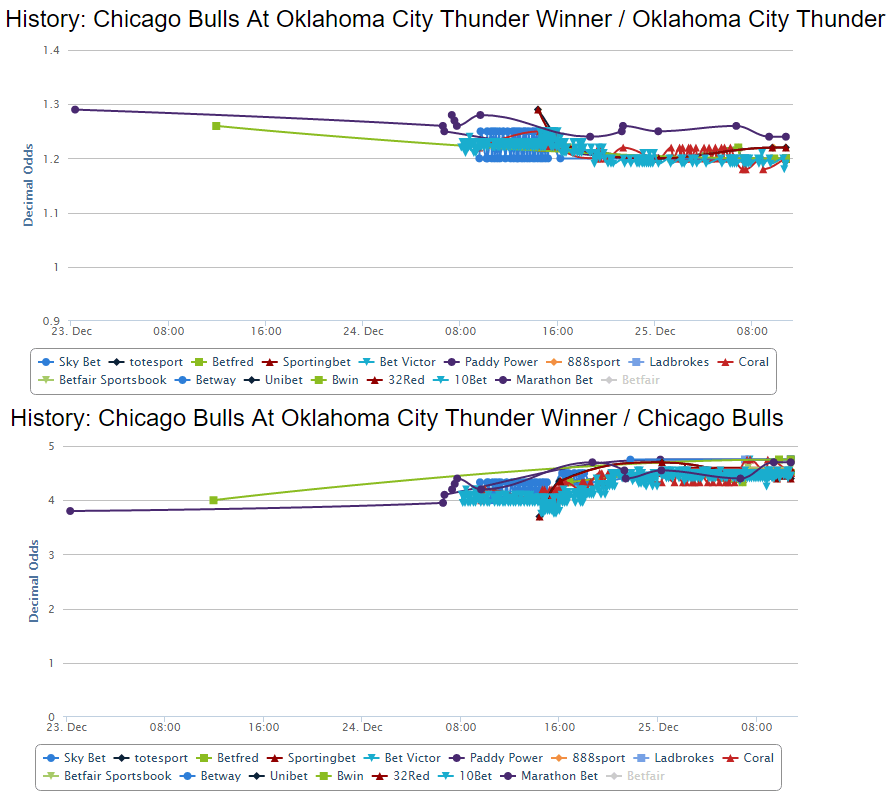 Bulls' odds chart is expectedly the exact opposite, showing a steady climb to almost 5.00, starting all the way down from 4.00. With no signs of deceleration, Oklahoma is looking very strong going into the game and I would include them in my NBA picks, despite their short odds.
LA Clippers v Lakers: Can Lakers actually win?
Some cappers seem to believe that Lakers can come out with a surprise win tonight against Clippers. That's how we interpret Lakers' dropping average odds from 10.0 to 7.50. Marathonbet quickly retracted their generous odds of 12.0 (the highest you could back Lakers at any time) when they opened up for business and lowered it to 10.5 almost immediately. Now, they are still the sportsbook that offers the best return on your buck at 8.30, while the competition pays between 7 to 7.50 times your money on a Lakers' win.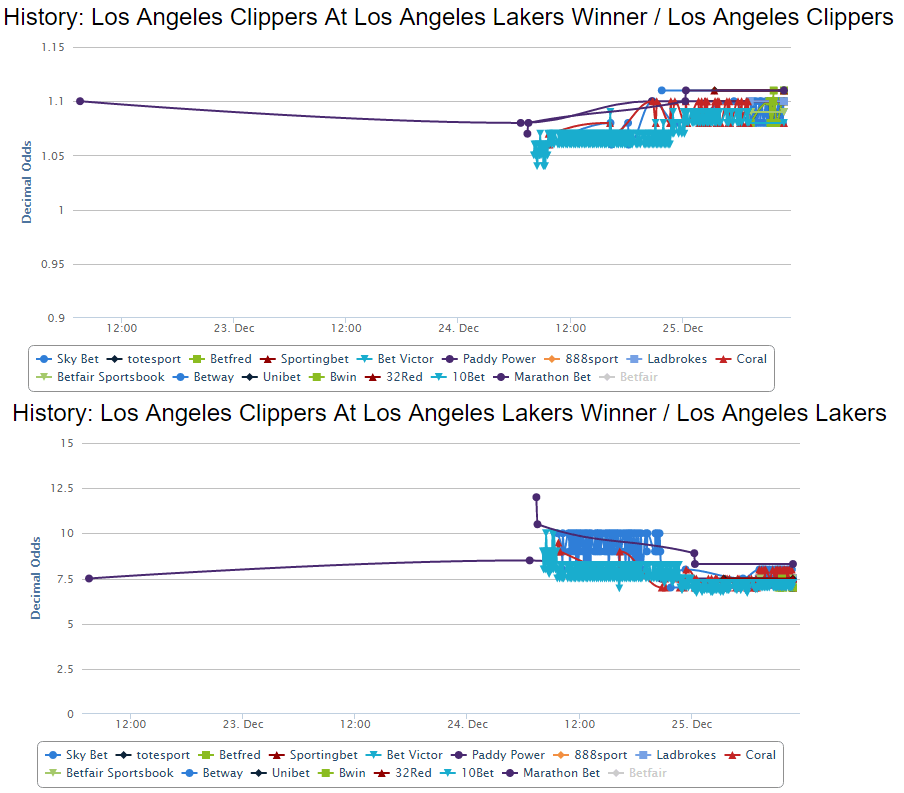 Clippers' odds are slowly ascending, given they are too short and any movement is much more significant than a longshot. For instance, an odds climb from 1.10 to 1.12 is more important than a drop from 10.0 to 9.50. Think of probability percentages and you'll quickly understand why that is.
Not a lot is happening at the other 3 NBA games taking place on Friday. Betting odds seem stalled and with no betting trends developing on Friday morning, you need to keep an eye for a last-minute upset in the markets and act quickly. Just remember that trend is your friend.