Writing documents online and subtitling in YouTube
My Thursday began with writing yesterday, like all previous days of this week. Only this time the sunrise found me writing in bed and not on the balcony like in the very first blog post.
Until now I put my thoughts down on the electronic paper of Google Keep. It's a web note-taking application by Google. Although I also keep notes with Evernote and Microsoft OneNote, I ended up writing these posts on Keep.
It's that I ran into some little problems.
Mainly, an issue came up when transferring the text to the blog, and by that, I mean to WordPress that powers my website. During copying the text, the paragraph formatting needs to be redone! Doing the same work twice. Time wasted.
So I moved my authoring business to another Google web application, Google Docs. A sort-of online Word app. Much better. I am now using this to write these words.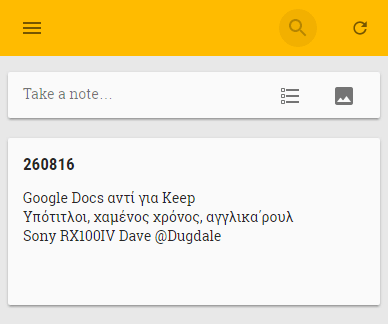 Google Keep remains my No.1 app for keeping notes of my thoughts and ideas I have during the day. I use OneNote mostly for my To-Do list. That list has helped me to become more productive in general and to have that compelling feeling that I managed to complete something on that day.
Ticking off items on the to-do list is addictive.
A few words now for the recent couple of videos I uploaded to YouTube. In the first one, I talked in Greek and added English subtitles, in the second one I spoke in English. I explain the reasons in the first video (about in the middle of it).
As the memories are still fresh, I have to say this: for a non-English speaker making an English video may be more difficult (that becomes way easier with a script), but the lack of need for translation and subtitling is a huge timesaver.
Let me explain.
Video in Greek: Via YouTube I caption the video. That is writing in Greek whatever I say, whenever I say it. From the 15th second to the 19th I say this, from 20th to 24th second I say that. And so forth. That video was 15-minute long. 2,300 words came out of my mouth. That's about 7 pages of that novel you read in summer. In short, that's a lot of writing.
Then I have to translate ALL those words for the English subtitles. Fortunately, I do not need to timecode again everything, since that is done automatically by YouTube based on the Greek captions. STILL, we are talking about writing 2,300 words more, this time in English.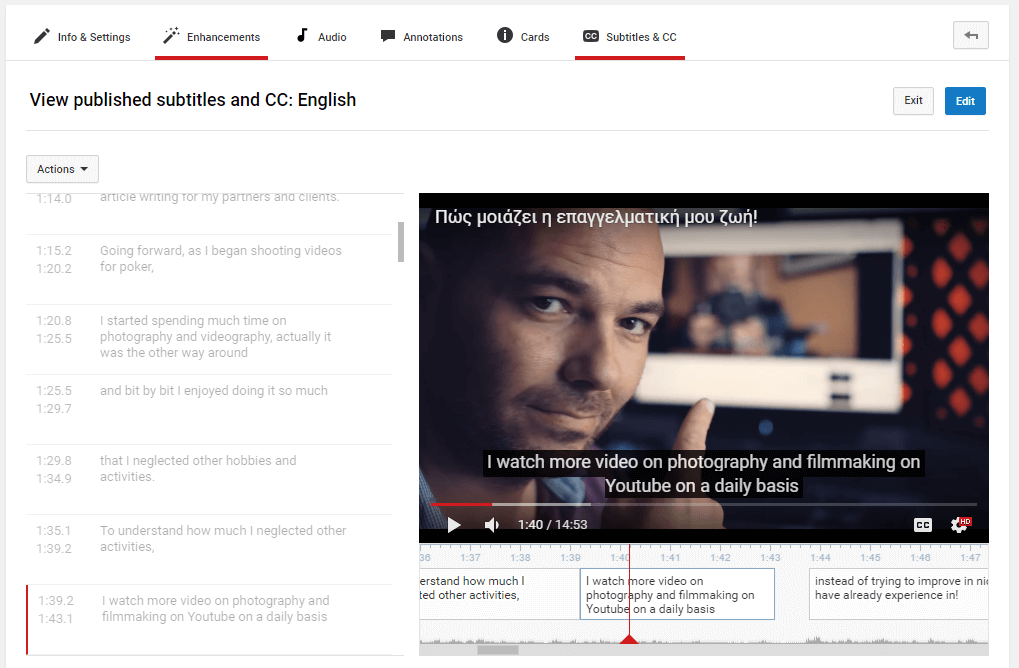 In other words, I wrote 4,600 words minimum on Saturday. I do not remember doing anything else on Saturday. It's like that day never happened.
Video in English: Having already the script in hand, I copied the text to YouTube caption tool and the tool AUTOMATICALLY timecoded perfectly whatever I spoke of in the video. Two minutes later the video has human-generated English captions. If I want to, I can now translate them into Greek. Which, however, I didn't do.
I suppose there's no ground to compare the two tasks. The time I saved is more than significant. The only sad thing is that I cannot make English videos, i.e. vlogs as fluently as I would make them in Greek. Perhaps it would be more valuable to produce evergreen content on YouTube instead? I'll talk about that tomorrow.
I end today's post with Dave Dugdale's review on YouTube for the Sony camera I myself use quite often for taking pictures and filming videos. The RX100IV. He got me thinking. Is it time for me to do a review on my own for the specific camera since I've photographed and recorded a ton of videos with that little thing?
Yeah, I know. There are already plenty of reviews online. There are also millions of blogs, but you are reading mine. Should I continue?
That's all from me today. Oh, almost forgot, European Poker Tour (EPT) is no more called that. Do you think my EPT clothing will appreciate in time?
Finally, here are some stills from yesterday. Talk tomorrow.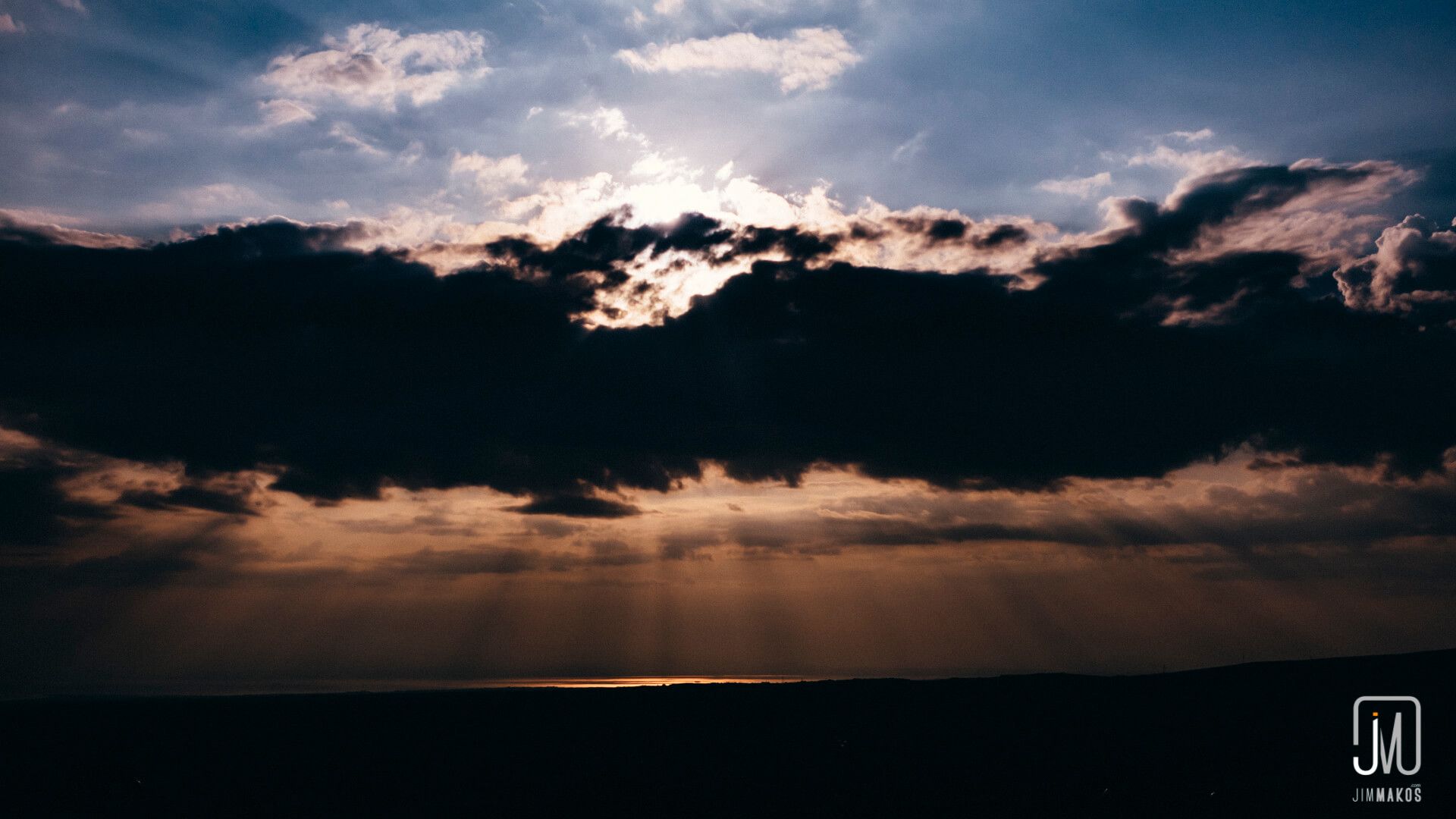 Find (and download) the full-resolution pictures at Flickr: jmks.co/flickr