Bet Angel: Sports trading software for Betfair and Betdaq
Bet Angel is a trading platform aimed to sports traders of Betfair and Betdaq. This is how Bet Angel helped me in sports trading.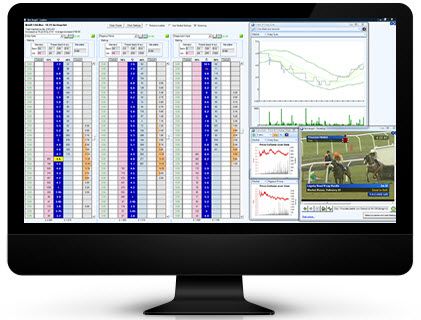 Bet Angel is a trading application aiming to sports traders of Betfair and Betdaq betting exchanges. Before you find more about the software at the official product page, let me tell you how it helped me.
First, if you are new to this, you may want to read about sports trading.
Sports trading began getting popular in 2004. Back then Betfair was the leading betting exchange. Whoever wanted to trade sports and buy or sell betting odds, they had to register an account with Betfair. As sports bettors gradually converted into sports traders, it became apparent that they would need help to maintain their edge against the fierce opposition. But what kind of help would they actually need?
Trading was done via the web browsers at that time. Using Internet Explorer and Mozilla Firefox was the only way to submit a bet. You might wonder why that is bad. So, here is one little secret about online trading in general (stocks, forex, sports, futures, etc.).
Speed is crucial in online trading.
In fact, that's not a secret at all. But for the time being let's just stick to that. You need speed to be successful in trading, and especially if you are scalping. That is buying and selling at bid/ask prices simultaneously. Or at least taking advantage of gaps between those two prices, or aiming for merely a couple of ticks as profit.
Scalping has been very popular at sports trading. It still is for some traders.
So, many traders tried scalping as a new way to make money from sports betting. It seemed like an easy and fast way to increase their bankroll. And it was. However there were a couple of drawbacks that put most traders in a disadvantageous position. The most important was that Betfair refreshed their prices every 30 seconds.
Imagine you are betting that Manchester United will score in the last 5 minutes and bet on the win @9.00 (the game is tied at 0-0). You submit your bet and for the next 30 seconds you have no idea what the odds are. Finally Betfair interface refreshes and you see that the odds have climbed a bit (say @11.0) – since Manchester hasn't scored yet. Again 30 seconds pass while you are staring at odds that seem like frozen. Screen refreshes and the odds are now 1.10, as Manchester scored.
Wouldn't it be better if you knew about that earlier?
As you see, speed is a huge factor in sports trading. You still had the chance of refreshing the market yourself through the refresh button of Betfair though. But that led many mice to fail due to infinite left button's clicks! Not to mention that the screen wasn't refreshed while you prepared to submit the bet. Fortunately there was a solution for traders who were somewhat good with computers.
The auto-refresh scripts before the Bet Angel era
Those scripts ran via the web browsers. You still had to place bets the regular way, but now prices were being updated as fast as your internet connection allowed. Here is a video of how Betfair trading was done in that way.
Sure traders could make money in the beginning, taking advantage of bettors that were unaware of the actual odds. Those traders bet at odds that might have changed. I suppose you can get the idea by watching that video.
As traders became more competent, new tricks were necessary to stay ahead. Such as entering 111 or 222 as your stake size instead of 100 or 200. That gained you some milliseconds that could make all the difference between winning and losing.
In the end though traders didn't have any additional trick up their sleeve.
Behold the Betfair trading platforms and bots
By that time software vendors began offering new tools to sports traders. Bet Angel has been one of those tools. Through Bet Angel sports traders could now:
Auto refresh the market as fast as 100 milliseconds!
Set their default bet sizes. No need to enter numbers anymore!
Trade through a ladder interface.
Use more detailed charts.
Connect Betfair with an Excel spreadsheet and analyze the data there.
Set rules for auto-trading (software so called "bots" from robots).
Here is a video of trading at Betfair with Bet Angel:
Let's clear something up though at this point.
No trading software will ever turn an unsuccessful strategy into a profitable one! Even Bet Angel!
Bet Angel is just a tool that will make your trading easier. Quicker. More efficient. But it won't tell you when to back or lay. Bet Angel won't predict when the odds will drift or fall. It won't turn your losing trades into winning ones!
I hope you have fully comprehended that if you have been reading this post from the beginning. Remember the Manchester United example? Well, Bet Angel won't tell you that Manchester was about to score!
Then, why do I need Bet Angel?
For all the functionality Bet Angel brings to sports trading. Sure, if you bet on the Eurovision winner 3 weeks before the final, Bet Angel will be of little use to you. But if you trade in-play, if you scalp horse racing odds before the off and if you watch tennis, Bet Angel will certainly come in handy.
Features like one click betting, the ladder interface, the advanced charting, the dutching tools, the advanced automation and the Excel integration will most probably improve your strategy and help you keep an eye on more markets.
Bet Angel still does offer a lot more features than when I used it back in the good old days of Betfair. For instance there is a practice mode where you can explore all the software's features with no risk! You can experiment with no real money and find out what you are able to accomplish at sports trading.
That type of trading is called paper-trading and is more than necessary for anyone starting out at any form of trading. Thus, I always recommend new traders to paper-trade before risking real money. Better safe than sorry.
Join the Bet Angel forum, follow the blog
The lively Bet Angel forum is full of sports traders sharing their views and exchanging knowledge. Be sure to join the community and possibly learn new trading strategies or find the inspiration to create your own.
Peter, Bet Angel's creator, updates the Bet Angel blog regularly with interesting news and stuff. I myself have often found interesting topics to share in my own blog, because of Peter's blog! Don't forget that if Betfair is down or experience lag/problem, Peter will make sure his Twitter followers get the news in time and avoid trading at all costs during those difficult times!
Finally, there are more products available at the Bet Angel website, such as Tennis Trader, In-Play Trader and Soccer Mystic that you get for free when you purchase Bet Angel Professional.
Bet Angel Trial
The are two options to test drive Bet Angel. The first one is a cost-free Bet Angel Trial that includes all features for 2 weeks. Alternatively you can choose to use Bet Angel for a month at half price.