GSOP Porto Carras Greece: Package for Sale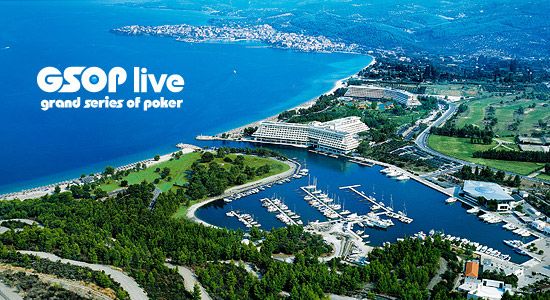 I won 2 GSOP packages for the forthcoming live poker tournament taking place at Porto Carras Grand Resort in October and I'm putting one of them for sale. The package includes the $1,650 GSOP Greece main event buy-in and 5 nights' accommodation at Porto Carras Hotel for a total of $2,900. The two packages come from Partypoker and Betfair, and since the Partypoker GSOP package isn't transferrable, I am left with the Betfair one. If you are interested, send me an email or leave a comment with your offer. Best offer wins the package.
I will be making an announcement to several poker forums during the week which will hopefully lead to more bids. Although most of the offers in such occasions refer merely to money, there's the possibility to accept an offer including a portion of the winnings. For example, your offer can be something along the lines of: $X,XXX and YY% of your GSOP winnings. I most often than not do business via Paypal, Moneybookers or Neteller but I can also accept a money transfer through Partypoker or Pokerstars. So, let me know if anyone out there is interested in the Betfair GSOP Greece package.
GSOP Greece:
· The GSOP Greece promotion will commence at 00:00 ET, on 22nd August, 2011 and will end at 23:59 ET on 25th September 2011;
· Players must be a minimum of 21 years of age to play in the GSOP Greece main event
· Transportation will be arranged from Thessaloniki airport to Porto Carras Grand Resort.
· The GSOP Greece Main Event takes place from 12th – 15th October, 2011