GSOP Live Greece: Twitter / Facebook updates on the move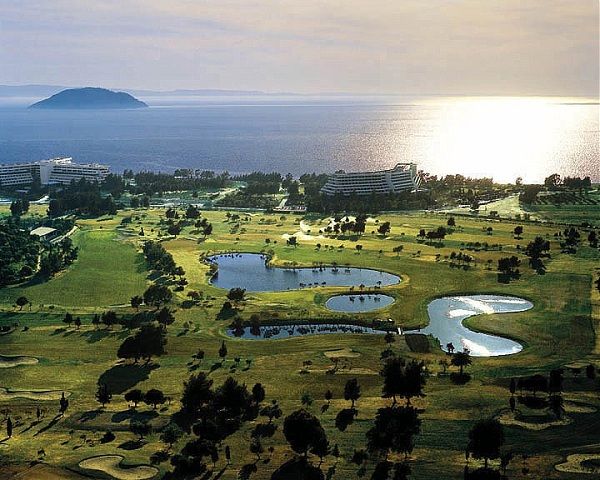 I'm leaving tomorrow for Porto Carras to play in the GSOP Live Greece. Grand Series of Poker is a live poker tournament who visits Greece for the first time hosting an event of 400 poker players from all over the world paying $1,500 as buy-in. Since I have won a seat through a Partypoker satellite, I'll be competing wearing their logo. That's a change since I always played live poker tournaments as a Pokerstars qualifier like EPT Grand Final at Madrid. If I hadn't sold through twoplustwo.com my second GSOP package from Betfair, chances are the wife might have been a participant in this tournament. Now we'll be travelling tomorrow morning to "sunny" Chalkidiki – the weather here has seriously gone bad lately and no improvement is expected earlier than Thursday. Hopefully players from abroad won't be disappointed when arriving at Thessaloniki's airport tomorrow.
Buses will be waiting for them at the airport leaving every 1.5 hour according to transport schedule, transferring them to Porto Carras, the venue of the GSOP Live Greece. Meanwhile, a new poker room with 20 tables has been announced by the luxurious hotel to host the live poker tournament. Porto Carras has been one of my favorite destinations during summer Autumn is also a great season to visit Greece, but unfortunately the weather isn't helping with temperatures not exceeding 12 degrees of Celsius during rainy days. Hopefully hot table action will keep up warm, until the sun shines again in the end of the week as predicted.
I'll begin the 1.5 hour drive from Thessaloniki to Porto Carras tomorrow at about 10am – have 2 empty seats and plenty of baggage space for anyone interested – so I am expecting to update my Twitter and Facebook accounts 2 hours later or so, depending on weather conditions. Traffic won't be an issue during this time of year in Chalkidiki. If you are interested in keeping an eye on the GSOP Live Greece event from a poker player's point of view, social network services will host my updates. Updating a blog is obviously more complicated and replying to any questions from foreign friends is always done quicker through them. Finally, if you are visiting Greece for this poker tournament and have any late-minute questions, let me know!