Online Gambling Sites Affected by Regulations and Legislation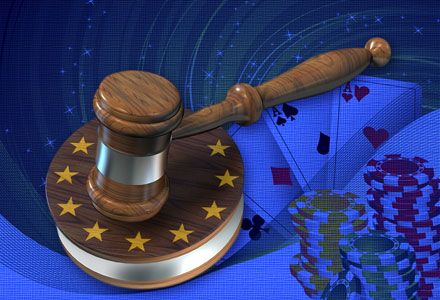 Online gambling sites seem to struggle against new European and American legislation that tries to regulate the gambling market. Sports betting companies and bookmakers were hit in Europe when Italy and recently Spain introduced new legislation that requires purchase of license in order to operate in those countries, which effectively leads to taxation of the gambling sites. Greece almost passed a relative legislation this winter but due to the country's economic and political instability the result is somewhat confusing. Other online gambling sites like poker rooms were severely affected by the events of "Black Friday", when American authorities seized 4 of the biggest online poker rooms and eventually managed to prohibit US citizens from accessing their online poker accounts. The once free online gambling market looks like it's headed towards a fully regulated market.
This significant trend of the online gambling industry looks set to continue as the percentage of European regulated market revenue is predicted to rise to 60.1% in 2012! Quite a few well-known online gambling sites have closed down like Eurobet on the 30th of September 2011. Betfair and other betting exchanges are converting into standard bookmaking because "betting exchanges are prohibited" according to the suggested legislation. Others are struggling to survive due to the proposed taxation. In the meantime they are losing customers, who are also taxed by the regulators and are driven away to unlicensed gambling sites. Fake IP's and virtual server services experience a steady increase in popularity by gamblers looking to maneuver and avoid the legislation's effect. Even pro poker players are moving abroad in order to keep playing in the poker rooms where they believe it's more profitable for them!

Benefits of a regulated online gambling market include mainly the security of funds and confidence of money withdrawals. In an unregulated gambling market several horror stories of gambling sites not paying customers' money – especially when they are long-time winners – have surfaced during the last decade, hurting the credibility of online bookmakers. Sure it's not fun to win money by studying the markets and risking your hard-earned capital and then receiving an email that your account has been terminated. On the other hand if you are THAT good to make money in the long run, you must have already thought of these risks and prepare counter-measures.
Yet a fully regulated market of online gambling would eventually kill any chance of profitable investment for gamblers – yes, you can make money from online gambling! Corporate taxes and taxation of poker players and sports bettors will definitely hurt the odds and players' edge, leading to even less revenue for the online gambling sites. Although gambling industry does have very high returns and they can afford taxation at some extent, only 5 to 10% of the customers are able to either make money or at least break even. In a regulated gambling market I assume that online gambling sites will be full of losing players in the end. Not that they are not welcome by them, but they do need some winners to get heard of.
Besides, we always hear of new lotto winners that turn into millionaires and gamblers picking 10 draws correctly and making tens of thousands. Still, we never hear of people losing one day after another and going into debt critically affecting their lives. I'm afraid we won't be hearing of neither of those in the future that much