LoudLaunch Not Paying for Guest Blogging Posts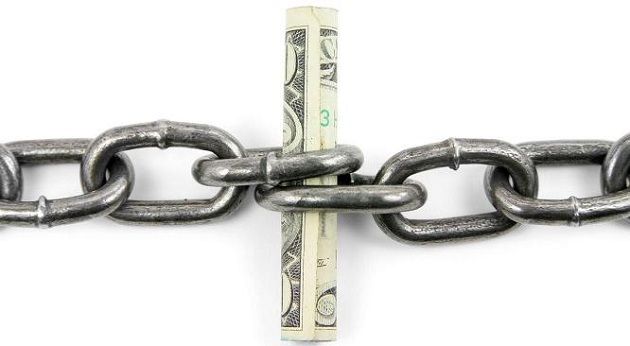 Read the follow-up about how I finally received the payment from LoudLaunch!
I have decided never again to do link building business with LoudLaunch, since they didn't pay for 3 guest blogging posts I published for them. I was contacted by Toni Atkinson in mid-May sharing their interest of submitting guest posts in my gambling blog for link building purposes. Given that Toni signed the email as the president and CEO of Loudlaunch.com I had no doubts of the email's source. I let him know of the guest posts' guidelines and requirements and also of other domains where I could host his guest posts. He came back to me with 3 guest posts, which I published the following day in three different blogs of mine. I hopefully expected a prompt payment, but given the fact that most advertisers delay payment, I wasn't worried when I didn't hear from him for a week.
In late May I sent him an email asking politely if he had any news about the payment. That email didn't get reply so 3 days later I began my research online about LoudLaunch. The results were quite frightening. Several posts claimed the specific SEO link building service had turned into a scam and didn't pay any fees for the published guest posts. There are so many mentions and complaints about the quality of the LoudLaunch link bulding service, that I quickly sent out an email to Toni, informing him that I would share my experience with my blogs' readers, quite possibly hurting his service's reputation. Toni got back to me in a matter of hours and I was relieved to read that he thought my payment had been taken care of and that he was on his way to submit the payment.
Alas, since you are reading this you know I never got a payment, nor have I heard of Toni again. That was the last communication I had with him and my next emails still wait for an honest reply. I know of a couple of reputable SEO link building services and I guarantee that LoudLaunch isn't one of them. I frankly don't know how Toni keeps on doing link building with so many negative comments appearing in Google search, but I am now sure I won't be trusting him again for publishing any guest blogging posts. Unless he is willing to forward the payment even with a 2-month delay!
I haven't yet unpublished his posts from my blogs. Would you recommend doing that? Also, have you done business with LoudLaunch in the past? Leave a comment if you yourself have lost money by link building services.
Update: Ten days since the publication of this article Toni contacted me and I received a payment, including a bonus actually (about the cost of a guest post)! Here's his email:
> Hello Jim,
> Please accept my apologies for the delay in your payment.
> We finally got back to catching up with our emails and blogger outreach items today after being buried in code preparing to launch our new site, and Angie, our manager, discovered a few emails we had not attended to yet.
> I have sent payment just now, through paypal, please confirm that you received it.
> I hope you will continue to work with us as I'd like to add you to our system, and hope you understand that at worst, we were disorganized over the past month as we worked toward our re-launch/re-branding and do not intend for you to be inconvenienced in any way.
> Thanks
> Toni
I consider that an honest reply. Hopefully Toni won't need to send these emails in the future