Is Google Glass coming to Greece?
Greece may be one of the first European countries to welcome Google Glass. Or maybe not, since Glass' European release is allegedly years away. Yet, rumor has it that Google may have found a partner in Greece for their Glass product.
A partner that is rumored to be supported by American and other very well known investors.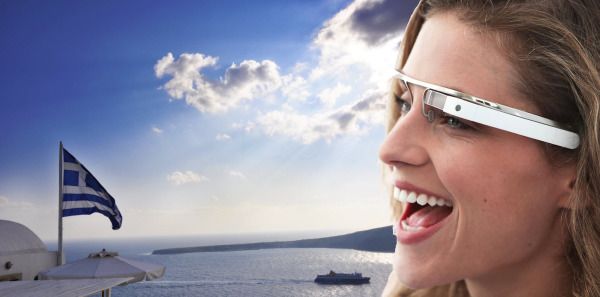 According to a news story in Greece, a company known as Cosmos Club is looking to bring Google Glass to Greek customers. However, the news is more about the company's attempt to enter the gambling market in Greece, rather than the introduction of the Glass product to Greek consumers. Hence, there is really very little information about the plans or any kind of discussions or agreement between Cosmos Club and Google.
Wait, what does gambling have anything to do with Google Glass?
Yet again, I find myself talking of two entirely different things in my blog, which mysteriously cross paths. Technology and gambling.
Cosmos Club has partnered with UK's BetShop to operate online gaming internet shops in Greece, according to reports. Despite the domestic gaming operator's monopoly (OPAP), the company, formed in 2013, is determined to operate up to 600 Internet cafés in Greece, allowing their customers to bet online. However, public will only have access to the 24 gambling companies which hold an interim gaming license in Greece.
As the story develops, more news surface about Cosmos Club's CEO and his surroundings, both positive and negative.
There are even rumors of the company actually partnering with OPAP itself to provide OPAP's online betting services!
And what's more, reports say that there may be American investors and very famous people who support the whole enterprise. And they are so powerful, that the company may become Google Glass' distributor in Greece.
No, I won't disclose any names before I make absolutely sure there is enough evidence that it's not just that; rumors.
It's all Greek to Google Glass
Is it too early to discuss about Google Glass in Greece?
I suppose so. But it's not just Greece. According to DigitalTrends, Google Glass' European release may be years away. The main concern is its voice recognition, which apparently only understands the American accent only. Even UK residents cannot yet enjoy wearing Google Glass, despite of speaking the same language!
Andy Boxall, DigitalTrends' author, also mentions in his post of Google's difficult task to find a willing partner through which to sell Glass. Maybe Cosmos Club fills that empty spot. Until then, Europeans (Greeks included) may sign up as a Glass Explorer and hope.