What's happening with online gambling in Greece?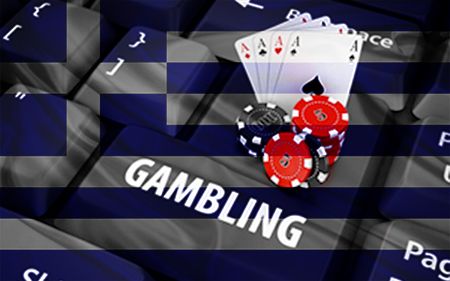 In brief, the Greek online gambling law that was set to take effect on December 5, 2012 was postponed several times and it was only this month, August 2013, that finally Greek gamblers began noticing its consequences. The Greek gaming commission announced 401 blacklisted online bookmakers and poker rooms, which Greek residents will no longer be able to access. Furthermore, internet service providers began blocking the domains mentioned in the commission's black list on August 7.
Check out the Greek black list of online gaming operators.
I am sure, in case you are truly interested in Greek online gambling, that you must have already heard of the 30% tax on bookmakers' gross revenue along with the 10% on players' winnings, which are proposed by the new law. The first one has already driven big online gaming companies away from Greece. Betfair was one of the first to go but not before it changed my life! William Hill also quit the Greek gambling market but 24 companies did apply for a gaming license, despite the discouraging terms. Evidently they acquired a temporary license that may expire any day!
Meanwhile online gamblers are worried of the 10% tax on their profits. They rightfully believe it will seriously affect their profitability, as the tax is going to be applied on every gaming session, which cannot last more than 24 hours. For instance, let's say a Greek gambler logins at their favorite poker room and plays for 2 hours. He wins $100 but the poker room is obliged to cut $10 from that due to the players' tax. He re-logins two days later and wins $100 more by playing 3 hours. Again the poker room will deduct $10 from their winnings. Even if he hadn't logged out, the tax would still have applied in the second session, given it had been more than 24 hours since the last time they played.
The revolution of online gambling in Greece
No, I'm afraid I am not talking about some kind of groundbreaking gambling idea which a Greek innovator came up with! I am talking about the anger of Greek gamblers expressed in Greek websites and forums. I suppose news sites outside Greece will fail to report that. Gamblers are furious about the recent blocking of bookmakers' web addresses, considering it a violation of their freedom. Their freedom to surf online. They are even discussing of terminating their internet broadband connections, so that the ISPs change their mind. Obviously that won't have any effect in my opinion, since ISPs must act according to the law. Apart from the fact that we are not talking huge numbers here, as far as the angry gamblers concern. I don't expect them to be more than a few hundreds and only a few do protest loudly.
Greece is just one of many countries that are in the process of regulating online gambling. These regulations have changed the online gambling map of Europe!
Are Greek players truly restricted to gamble at the 24 licensed gambling operators? Yes, at the time of writing they are. And not just them, every tourist that visits Greece will have trouble accessing their online gambling accounts! But wait, there's more. Rumors say that in a couple months' time their licenses will be revoked, giving the absolute gaming monopoly to the domestic bookmaker, OPAP. Although that is just a rumor, it fuels more controversy in gambling forums. Greek residents sound unwilling to comply when they are being ordered not to gamble at popular online bookmakers, and even more unwilling to return to the domestic gaming operator.
So, is the Greek gambling revolution coming?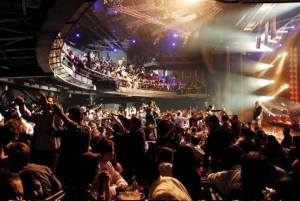 I guess not. Have you noticed any serious revolution due to the austerity measures? Have you heard thousands of people running to the streets after the severe cutbacks of their salaries or pensions? Suicides have increased, businesses close down every day and unemployment has skyrocketed. Yet, bars, beaches and cafés are packed with people. I can't see those people revolting any time soon because their gambling rights have been restricted.
There are much more significant reasons to fight for instead of online gambling!