The Pros and Cons of Online Casinos
How do online casinos fare against their land-based counterparts? I investigate the pros and cons of playing on online casinos compared to your local one.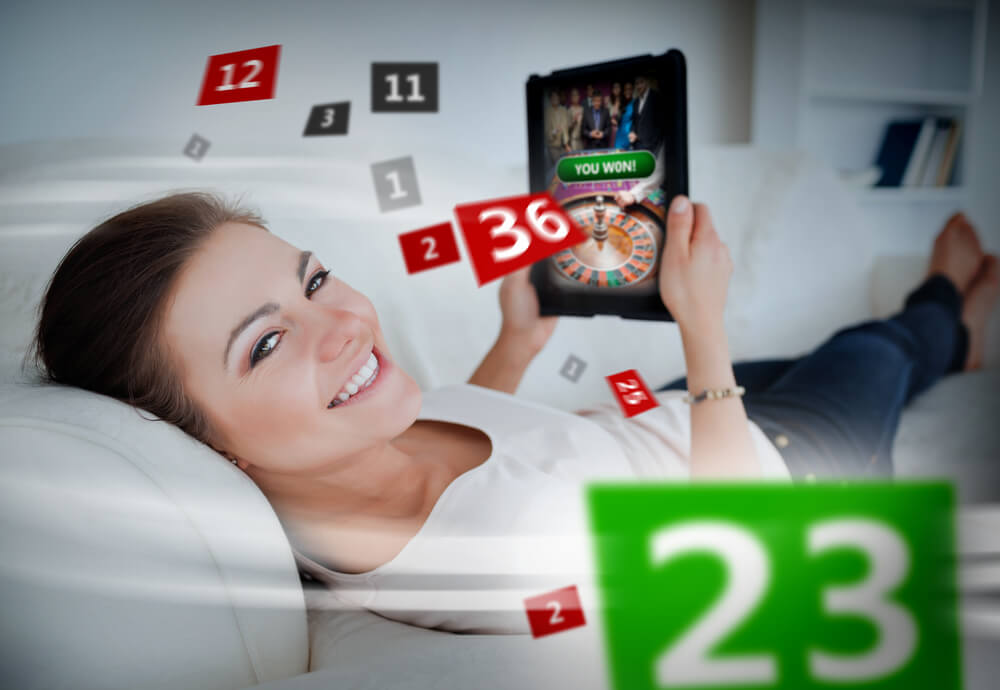 Do you often visit the local casino in your town? Do you fancy a spin of the roulette wheel or drawing a blackjack? Maybe you are the guy who sits all day at your favorite slot machine, dreaming of hitting that jackpot. One time, come on!
You'll be amazed to find out that you can do all that from the comfort of your home when you play the exact same games on an online casino. These virtual venues look similar to your ordinary casino, although they exist in the internet world. That doesn't mean though the experience is somewhat less enjoyable. In fact, sometimes it's a lot more convenient to play roulette online instead of the real deal.
Let's see why someone might prefer online casinos over a land based one!
Online casino sites such as 888casino.com, are packed with games. While a land-based casino has a specific area to make the most out of it, the premises of an online casino are literally… endless! That allows online casinos to offer a vast amount of games, both regular and a bit more sophisticated ones. You can bet you'll find the most common of casino games in there, but you'll also come by special ones. Lately, for example, online casinos regularly update their software so that they offer slot machines with the latest and greatest current trends. Don't be surprised if the newest ones feature your favorite superhero after you've watched their blockbuster movie!
Speaking of games, moving back and forth between them is made effortless. Had enough of the dealer dealing you 16 or showing up with an Ace on the blackjack table? Let's move to a baccarat or roulette table with a click of a mouse. Presto! You don't even need to carry your chips with you, as your wallet follows you everywhere around.
As you are not required to rebuy chips when changing games, you also don't need to look for a free seat in your favorite game. Remember when you were waiting behind the crowd or tried to go through so that you get a glimpse of the roulette wheel? In an online casino, there is no such thing as a crowded game and you don't even have to be aware of the casino etiquette. No one cares how you behave, so let your feelings out; you are at your home, right?
Playing casino games from your comfort of your couch or desk has some additional bonus like you don't have to dress up or drive for miles in order to have fun. Pajamas are the norm dressing code and when you feel tired and quit, you don't have to take unnecessary risks on the road.
Carrying money around also poses a risk in real life. By having an account on the online casino, you always have access to that money whatever the game you are playing. Some casinos also offer to play with cryptocurrencies like Bitcoin, if you are worried about privacy and security.
While there are advantages, playing on an online casino does carry some negatives.
Having talked about money and security in that last point, you should make sure you opt for a reputable online casino. There is quite a shady business going on in this industry, and despite regulating bodies are there to protect you, you'd better be well informed and do your research before depositing your hard-earned money to avoid unnecessary hassles.
Security is a huge concern for land-based casinos. That's because there is a lot of cash in the open. Having security men in every corner and hundreds of cameras in the ceiling makes me feel a bit more secure than in online casinos. Although I don't expect to be harassed or pushed around by other players online, the feeling of playing in a virtual world is a bit scarier.
If you developed some advanced skills that will help you exploit the local casino undetected, such as card counting in blackjack, those skills will probably become obsolete in an online casino. Although you won't be kicked out of the casinos if you count cards, the management has already taken precautions to avoid being so easily exploited. In other words, don't get thrilled as a card counter to find live dealers dealing cards on real blackjack tables!
Finally, talking of exploiting the casino and making money, we've talked before that persistence will pay off. However, that applies to a proven profitable strategy. If your strategy is flawed, you are going to lose money the longer you play. And online casinos tend to keep you playing a lot more than brick and mortar ones, as you get less tired and feeling cozy at your home. Thus, visiting an online casino may end up costing you more!
In the end, online casinos are providing the same service as any other brick-and-mortar casino: entertainment. Remember that when you sit down to play your favorite game either locally or online. Here are some myths and tips that apply to all casino games!
Featured photo: wavebreakmedia/Shutterstock