First Impressions after Migrating to Ghost from WordPress
My first impressions after two days of running my personal blog on Ghost, after years of blogging with the WordPress content management system.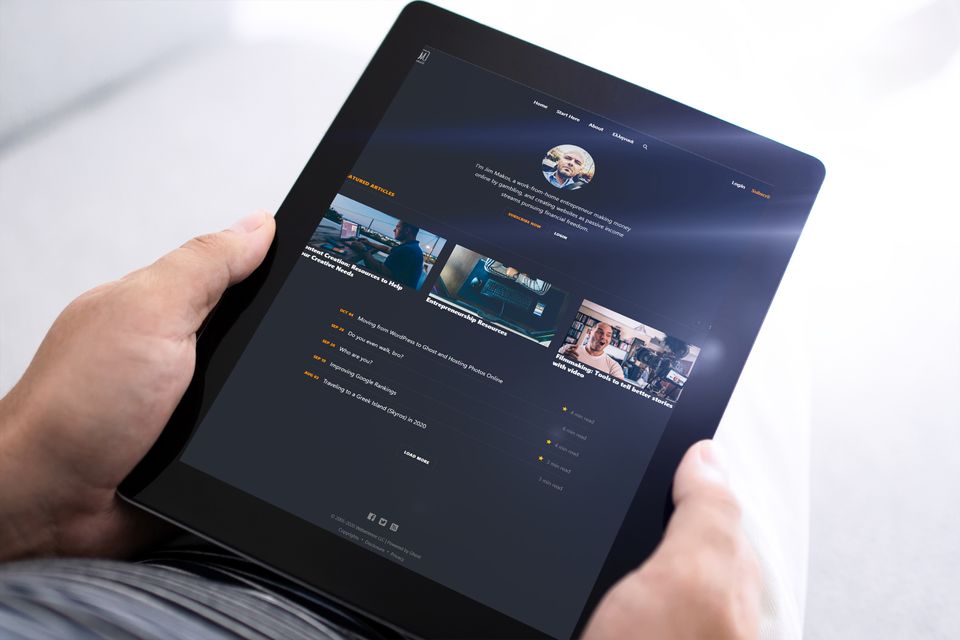 It's been two days since I migrated this blog to Ghost from WordPress. It's seemingly quicker, offers SEO and image optimization out of the box, and I can run a newsletter by myself. But what I found most exciting is the fact that it makes me want to write more.
In these two days, I learned how to write articles in markdown. Right now, I'm writing these words in Ghost editor using markdown language. This means I'm formatting these very words in bold as I'm writing! And I don't need to open Google Docs, Notion, or another writing app to put my thoughts on digital paper!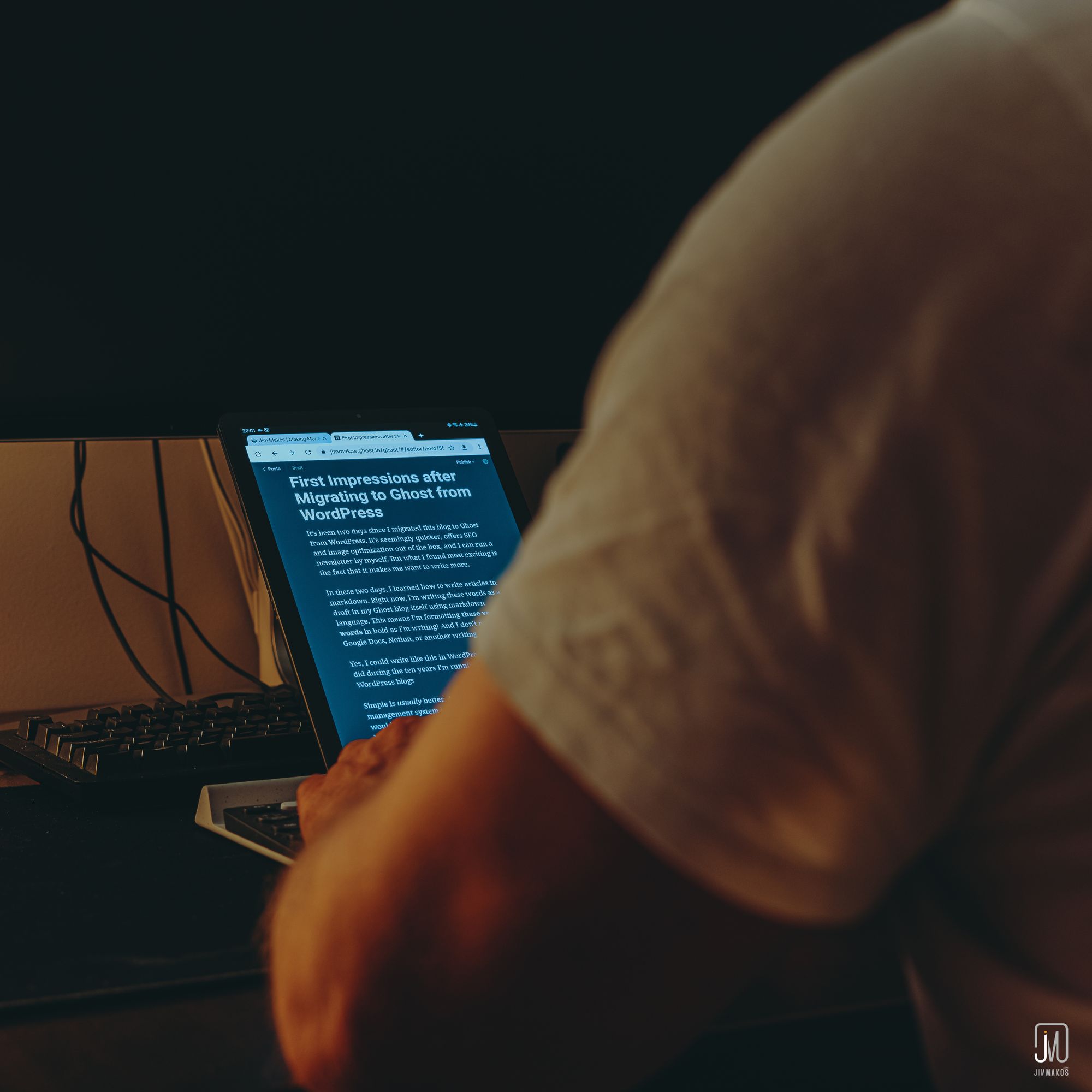 Yes, I could write like this in WordPress. But I never did during the ten years I'm running multiple WordPress blogs. With Ghost it feels natural to do so.
Simple is usually better.
And that's what this content management system is all about. Having said that, I wouldn't say setting up a blog in Ghost is tailored for a beginner web developer or blogger.
I spent hours to understand how Ghost works; to figure out that I need to change the theme's files in order to change how the blog functions. And I still haven't quite grasped the meaning of handlebars.
Yet, here I am, fully transitioning into Ghost.
Why I'm migrating to Ghost
For a couple of reasons, sorted by importance to me:
Galleries. Previously, I had limited options in WordPress when it came to arranging photos in a gallery inside a post. Having grown a significant interest in photography, I didn't particularly appreciate how WordPress showcased my photographs. Now, I just have to throw up to nine photos in a gallery here, and everything magically works to create a beautifully crafted gallery with a lightbox effect (you did notice those 4 pictures in the beginning, didn't you? It only took me 10 seconds to do that!). As simple as that. In fact, that makes me grab my camera and shoot more photos now!
Native newsletter support. Alright, I was never a big fan of newsletters, both as a reader and a creator. I have started one and quit a couple of times. Recently I gave it another shot with Revue. Meanwhile, Ghost allows me to send any article I write to my subscribers, whenever I feel like it. Not only that, but I can restrict access to those articles to my subscribers as an incentive to subscribe and have a paywall for others, turning my blog into a business! I have already noticed more people are subscribing. So many options and benefits!
Looks. I get it; looks are subjective. But I liked the built-in Ghost support for table of contents and AMP, natively improving my chances for better ranking in Google. Admittedly I was already delighted with how my WordPress blog looked. I had poured my soul in that, making it look and feel exactly how I wanted it. Ghost doesn't fall too much behind, although working with their themes are a lot more cumbersome compared to WordPress templates. But galleries and native image manipulation make up for it.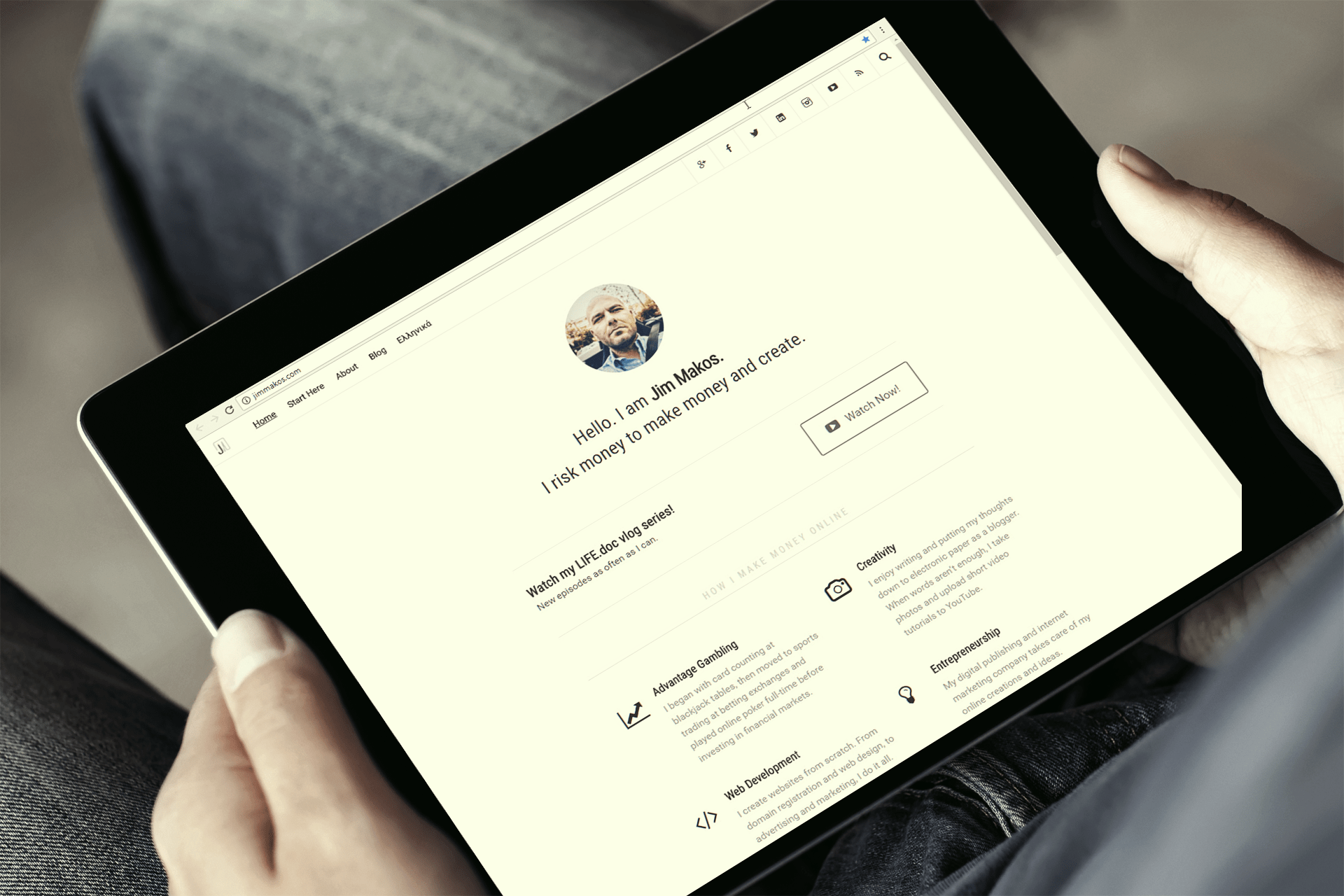 Moving away from WordPress feels bittersweet
I had worked my arse off with my WordPress blog. I had optimized every line of code; I had customized every last JavaScript and CSS bit; I had tuned every little plugin.
Ghost isn't that much quicker than my fully optimized and managed WordPress blog. Ghost isn't more secure than my WordPress blog that was safeguarded by WP Engine. I had enjoyed automatic daily backups, staging, and development instances to test out things and automatic updates. My blogs were running the latest PHP version at all times, and CDN and cache management were taken care of; for a price. And images were optimized and served by a third-party service (ShortPixel).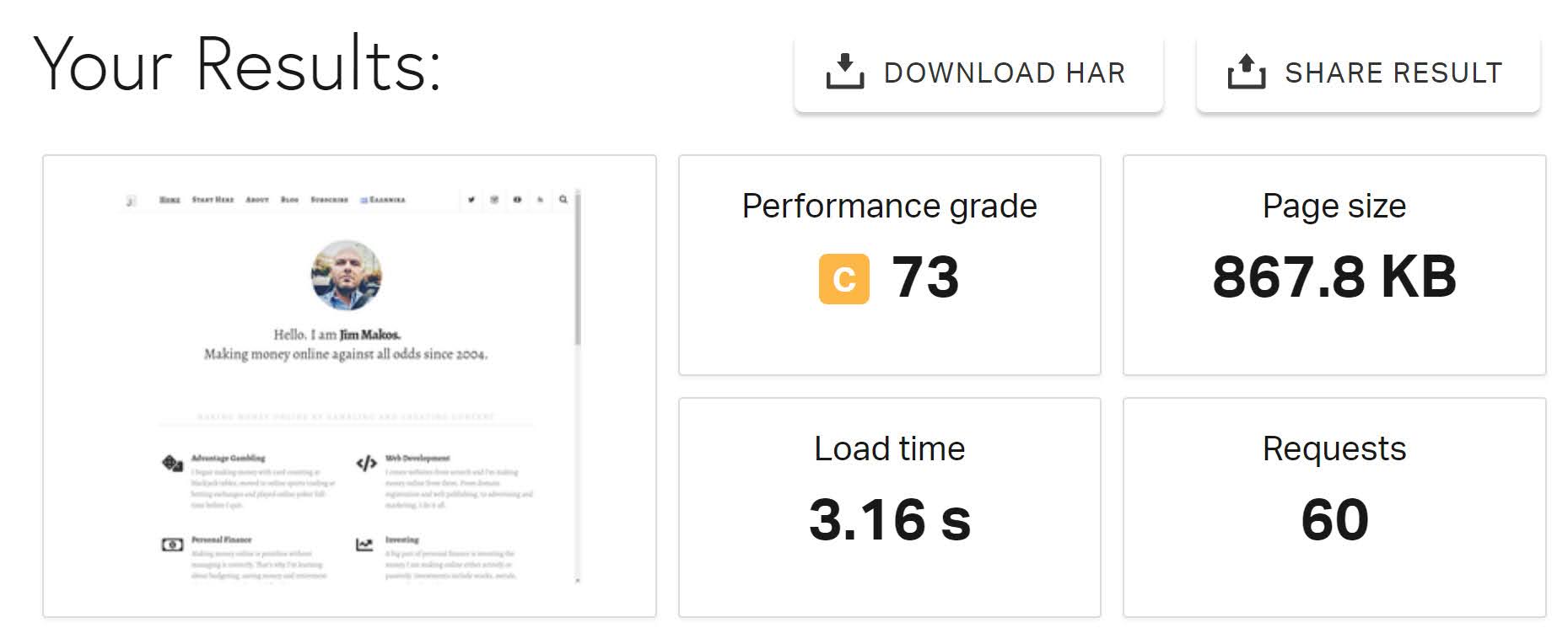 Again, I'm paying for most of these things via Ghost (Pro). And there are things and functionality that are missing. But I couldn't have done it in another way. Win some, lose some.
In the end, everything comes down to priorities.
Do I sacrifice easy coding in favor of beautiful galleries? Do I opt for native newsletter support, at the expense of a fully managed WordPress environment?
For me, that is a resounding yes. Yet, I'm still not 100% convinced. Besides, my WordPress blog is just a DNS record change away. Till then, I'm more than happy to publish with Ghost in 2020 and will let you know how things work out. After all, writing feels gratifying once again!