Investing in Crypto Music (AUDIUS Coin)
U got 2 let the music move your crypto.
Music, makes the people come together...
Since the beginning, music has been part of human evolution. From birds singing and tribal dancing, to ballet classics and streaming. As humans take their next step into evolution after the internet, music is once again present.
The crypto market has been exceptionally inviting to artists and creators. NFTs have been the main driver for attracting all kinds of creativity into the crypto world. But what if I want to diversify my crypto portfolio and want to invest in creative projects, much like I do in DeFi, IoT, or Metaverse sectors?
Audius streaming platform's crypto coin, AUDIO, is the top cryptocurrency in market cap when it comes to crypto's Music category.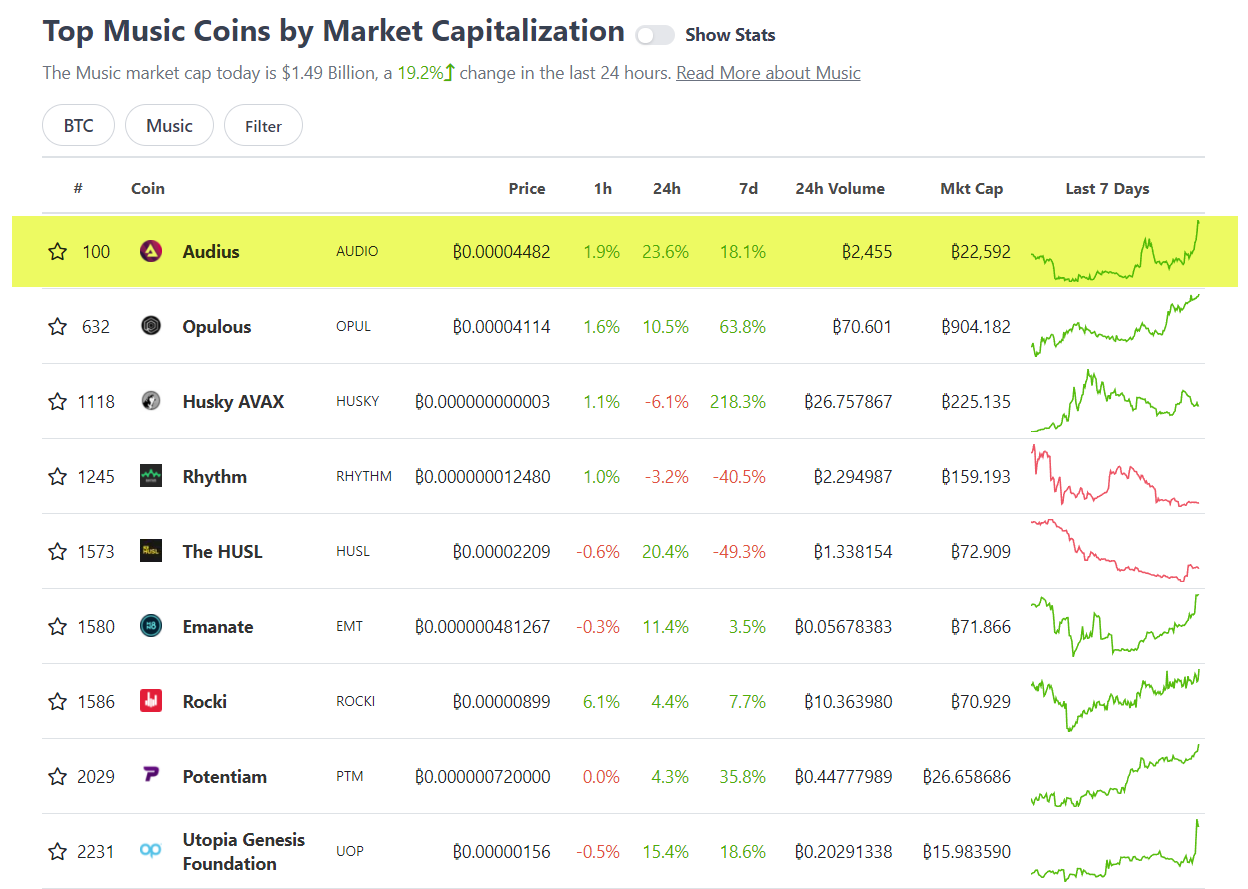 That placed the coin under my radar but it wasn't until I heard a few crypto millionaires (Kyle stands out) talk about it, that I decided to risk my 1% of my crypto portfolio on AUDIO. And that happened yesterday.
This post is for paying subscribers only