Quad monitor setup installed!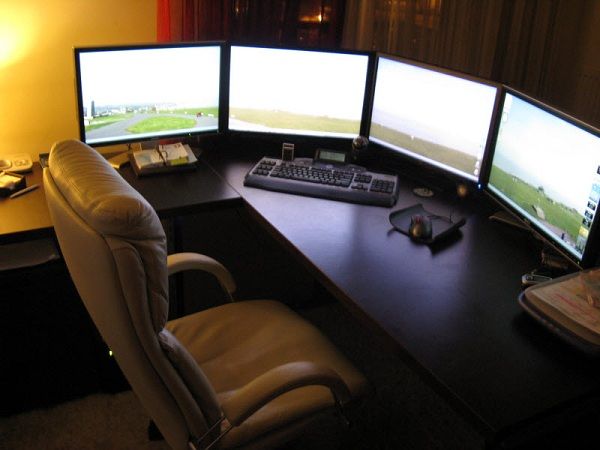 I have finally received my new 24" Dell monitors this morning and have just finished installing my quad monitor setup! Everything seems to be working fine and the new monitors are in excellent condition. I liked the touch buttons on the right and the Preset Modes, currently Adobe RGB selected. Packaging was very good and all in all I am very pleased by Dell once again. I have also purchased an ATI 5770 graphics card to drive 3 of the 4 monitors.
Well, I am including a couple of photos from the my new monitor setup but I'll be back with a more detailed article during the week with even more photos. It wasn't as easy as I expected it to be but I am very satisfied by the final result.
Now, what are the latest game demos available?…