Investing in VSCO film emulation software for photography
I pulled the trigger and picked VSCO film emulation software over MastinLabs and ReallyNiceImages. Seven reasons why I didn't wait for Black Friday sales.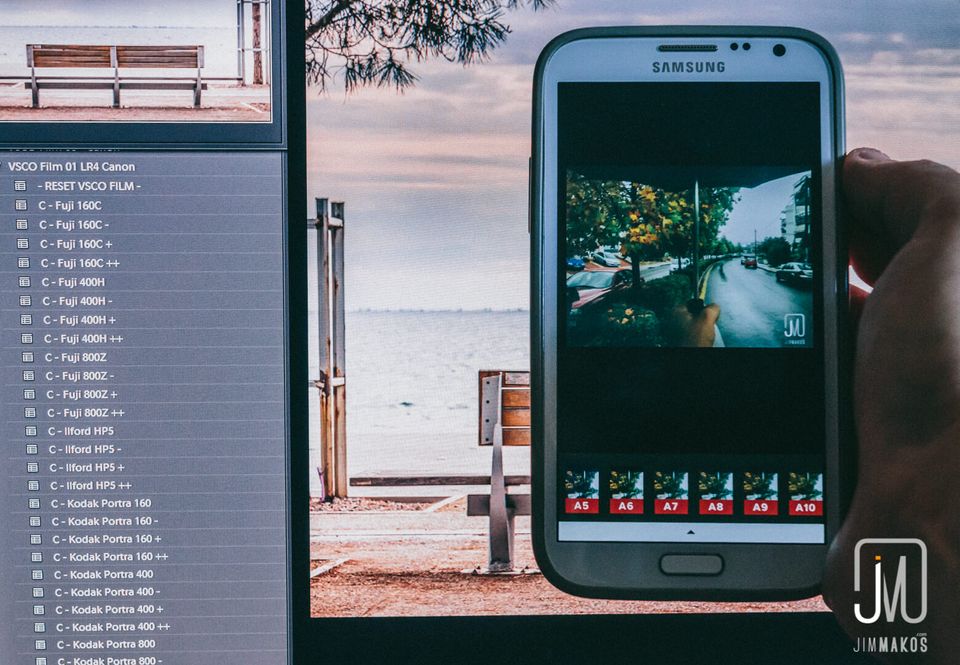 I have been digging into film photography lately and in particular film emulation software, since we are living in the digital photography era. As a beginner in photography, I had no idea of this kind of software. I began taking notice when some of the photographers and directors of photography (DPs) I follow at social media mentioned they are using film emulation presets in their published photos. Or at least, they begin editing their photos based on a film emulation preset.
I follow most of them for learning filmmaking. I knew this kind of software exists in filmmaking and I bet most of your favorite videos at Vimeo or YouTube incorporate this technology. Emulating film has a lot of advantages both in filmmaking and photography and I am sure you will find out more if you google the term. Personally, I like the film look so I dug deeper. Here's a recent video recorded with an iPhone 6s and graded with film emulation software (planning to purchase it myself in late November during Black Friday sales):
Today, I'm here to tell you that I recently invested in VSCO software and why I made the choice over MastinLabs or ReallyNiceImages.
Most of the DPs I follow mention VSCO in their photos' description. Granted, they may be affiliated/sponsored by VSCO.
VSCO offers a free Android app which includes three analog film presets (#4-6), again for free. A nice start for a novice photographer. No more Instagram filters for me and I now need to include VSCO in my photo sharing routine.
Adding seven additional VSCO analog film presets to the VSCOcam mobile app cost me two dollars. I wasn't going to but then Philip Bloom began posting photos from his trip to Cuba using preset #9.
The most popular film emulating Lightroom presets is offered in one VSCO package valued at $119. To get the same presets in MastinLabs, I had to pay three times more.
In fact, MastinLabs offer the most accurate film emulation out of the three according to numerous sources online. But as a beginner in photography, I opted for the most affordable solution, knowing the cost. Should I become that good in photography, I may invest in MastinLabs. As a side note, MastinLabs offer 50% revenue to their affiliates whereas VSCO doesn't have an affiliate program that I know of. I didn't run into a VSCO affiliate link upon reading reviews, while all links back to MastinLabs website featured an affiliate link. I have no doubts of their excellent software; in fact, I almost convinced myself to purchase a film pack by the highly-reputable Kirk Mastin. It's just something I observed.
MastinLabs support Canon, Nikon and Fuji camera profiles. As I have my eyes on the Olympus E-M5 Mark II and Sony RX100 IV, I'd rather invest in a future-proof software although it may just be a marketing trick. Standard profiles may work just as well for other brands.
ReallyNiceImages offer even more film emulation presets in their latest pack at a similar cost, although they have no camera profiles. Still, it's the bad press they are receiving in photography communities that steered me away.
I didn't wait for the Black Friday sale that VSCO is (probably) going to offer on November 27. Checking for previous Black Fridays' sales, I'd save about $20 for buying my first film pack. I can live with that.
Of course, I'll wait for FilmConvert's sale on that day, given the full bundle's expensive price ($299). That's for emulating the film look in your videos.
By that time, I'll have experimented with VSCO film photography presets and decide whether I need to invest more in film emulation generally. Of course, much like in investing and gambling, no software will make me a better artist, investor or advantage gambler. They are merely the tools to build my skills and talents with. And in terms of photography, it's the man behind the camera that gets the ball rolling.
You can find my photography style and profiles here.