Blogging and Investing with a Samsung Galaxy Note 2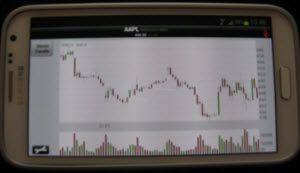 I pulled the trigger and bought a Samsung Galaxy Note 2 in Christmas time. After 3 months of using the Samsung phone I am more than convinced that I made the right choice. Although the Note 2 is considered a mobile phone, I mostly use it for managing my blogs and taking care of my investments while away from office. Blogging from a friend's house or investing in the stock market and betting on sports when travelling is now just a couple of… swipes away!
The first time I came across the new Samsung Galaxy Note 2 phone was back in October. A good friend of mine had just let me know of the soon-to-be-released smartphone, that he himself was planning to purchase. Youtube videos featuring the Samsung phone were already online along with some very promising previews of the Samsung product. Those very videos, previews and reviews led me to consider replacing my Sony Ericsson mobile phone with the Samsung Galaxy Note 2. Yet, the new Note 2 was priced quite high, although the phone was getting cheaper every week due to new offers made by retail and online shops. I was also able to find the Galaxy Note 2 considerably cheaper in French Amazon.
Still I didn't pull the trigger until Christmas time when Samsung made an offer I could not refuse. Samsung Galaxy Note 2 was selling for €550 at that time at local shops and Samsung offered a €100 discount, deposited in the customers' bank account! In effect, I could now buy the Samsung phone for €450! Funny thing is that in October I had told my friend that I was not going to buy that phone for anything more than €450! Given I considered that a fair price, I have been a Samsung Note 2 owner ever since. And I haven't regretted it for a minute!
Investing with a Samsung Galaxy Note 2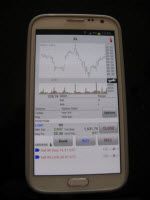 Buying or selling stocks via the Galaxy Note 2 is very easy. Of course my broker's mobile software also helps. Interactive Brokers offer a very user-friendly solution to their traders who need to have access to their portfolio wherever they are. The software is available for all platforms including Android phones apart from iOS and Blackberry. The big screen of the Galaxy Note 2 is a huge plus when it comes to placing orders, accessing the market's depth via the BookTrader and even when analyzing the charts! I cannot imagine how difficult it would have been to trade stocks on the small touchscreen of my Sony Ericsson Xperia phone!
Investing also refers to internet gambling as I have previously discussed. Thus, placing bets online via the Samsung Galaxy phone is also an easy task, depending on the bookmaker's website or Android application. I suppose the Note 2 doesn't offer such a big advantage here as with online trading, but some cool options, like the multitasking bar come in handy when you want to access your Excel spreadsheet to confirm your bets. If you take your gambling business seriously and keep track of your betting activity, these features will save you both time and effort.
Blogging with a Samsung Galaxy Note 2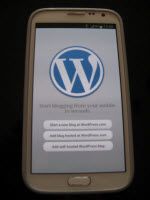 When it comes to blogging, using the Samsung Galaxy Note 2 is similar to always carrying your laptop with you; or even better. You see with a laptop you actually need to type words in order to write your next post. With the Note 2 you simply speak the words! With a couple of neat Android apps that allow compiling SMS, emails or any document via speech recognition, bloggers can now dictate their next blog post! Still, that is possible with almost any new Android smartphone.
What I found extremely helpful was the ease of publishing guest posts sent in my email address. Receiving posts from my blogs' co-authors, editing their DOC or RTF files on the fly, copying and pasting their words into WordPress and managing the posts' images are all now accomplished from the 5.5'' Note's touchscreen. I no longer need to carry my 4lb laptop when going for coffee or visiting friends. I don't have to worry any more if a co-author will send me a post that features breaking news and need to publish their post in the next couple of minutes while I am on the road. Sure it may take some more time to complete the whole task compared with a laptop. However I prefer carrying around my mobile phone instead of a heavy laptop bag, especially in summer time!
Since I bought a Fujitsu T900 Tablet in 2010 I consider the Samsung Galaxy Note 2 my next best purchase! Perhaps I am missing the small size of my previous Sony Ericsson Xperia x10 mini pro, but I am glad I made the change. Apart from the increased functionality and infinite features the Samsung phone offers, being a lot less stressful when away from office is truly priceless. And I owe that to the Samsung Note 2!